IceGone™ Magic Windshield Ice Scraper
Regular price
$39.99
Sale price
$19.99
⭐⭐⭐⭐⭐
/
Get Rid Of Snow And Ice On Your Windshield With This Cool Tool...
Looks super awesome right? This Magical Car Ice Scraper is an ingeniously designed ice scraper and snow remover that's cone shaped, so you can simply move it in any direction or in circles to remove more snow from your car at a time.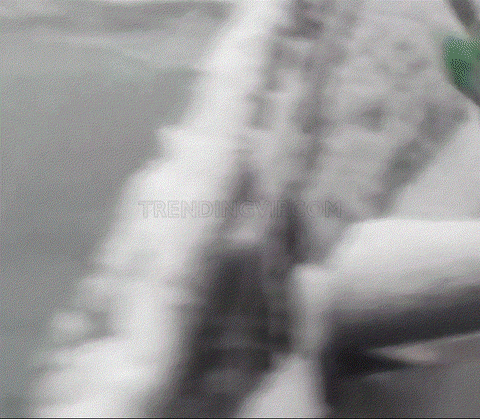 Not only is this Magical Car Ice Scraper one of the best ice scrapers there are, but it also works as a funnel to easily add washer fluid to your car without spilling all over the place. Just remove the tip of the ice scraper and it instantly turns into a funnel.
Massive Scraping surface for the optimum scraping efficiency!
Double Scraping Action for Ultra Fast Ice & Snow Removal
Light Weight & Very Comfortable to Grasp For Very Easy Use
Scrapes Frost & Ice with Ease... No More Running The Car for 20 Minutes!
FEATURES:
Scrape off a huge chunk of snow in seconds
Cone-Shaped - allows you to move the wiper in any direction
Loosen bigger ice chunks easily
Lightweight & Compact - easily store it in your car trunk / glove compartment
Easy To Use - you literally just wipe off even the toughest ice on glass 
Practical - you can also use it alternatively as a liquid funnel!
It Won't Damage Glass - no scratching or breaking even with sticky frost!
Ergonomic & Comfortable Grip
GET YOUR CAR RUNNING ON THE ROAD WITH CLEAR VISIBILITY IN NO TIME!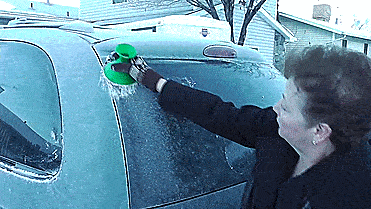 PLEASE READ OUR SHIPPING INFORMATION BEFORE SENDING US A MESSAGE.
HOW MUCH IS SHIPPING?
It is normally $4.99 for domestic shipped items.
DO WE SHIP INTERNATIONALLY?
ORDER PROCESSING
Order processing time may take up to 24 hours before shipped.
HOW DO I TRACK MY PACKAGE?
Once the order has been accepted by the carrier (2-5 days after order is dispatched), you will receive your tracking information. Please contact support@savvystand.com for any tracking inquiries.
You can also check the status of your order by emailing our customer support desk at support@savvystand.com.
Once you receive tracking information please visit this page to track the location of your order: Track My Order
HOW LONG DOES IT TAKE FOR MY ORDER TO ARRIVE?
This depends on the product ordered. Most of our items are manufactured on demand. The delivery time varies and can take between 3 and 7 days.
We use manufacturers all over the world to bring unique and specialty items to our customers, all the items shipped have tracking information.
If you are still not sure, just send us an email at our customer support desk: support@savvystand.com we will be happy to help!
I ORDERED 2+ ITEMS, BUT ONLY RECEIVED ONE..... WHERE'S MY ORDER?
Since we ship items on demand we stock our products in multiple warehouses around the world, when you order multiple items at a time they may be shipped separately. So don't panic if you don't receive all of your items at once...they are on the way! This is expected.
SHIPPING DELAYS
We cannot control delays in shipping due to weather or the postal service.
If the package has not been delivered after the maximum number of business days please let us know. We are committed to creating the best experience for you!
TRACK MY ORDER
Once the order has been accepted by the carrier (2-5 days after order is dispatched), you will receive your tracking information. Please contact 

support@savvystand.com for any tracking inquiries. Or use the button below: 
A few simple answers
Please Read Our FAQ Before Sending Us A Message.
Clothing and apparel items should be received within 5-10 business days. International delivery time varies by country. For other specialty and promotional items, please allow between 3 - 7 days delivery time as high demand may increase the processing and shipment time.
Our primary warehouse is located in Canada, but most specialty items are located in America.
For logistical reasons items can be sent in separate packages. Do not be alarmed if your order is shipped separately. If you have any other questions, please contact us anytime at support@savvystand.com.
Yes! Savvy Stand is proud to have global delivery services.
If an item is no longer listed it is likely it has been discontinued however if you really liked something and you can't find it anymore. Details, please contact us at support@savvystand.com.
Unfortunately, we cannot cancel finalized orders as items are processed to ship immediately. Please contact our customer service team at support@savvystand.com. if you have any further questions.
Possible reasons: Orders shipped separately for logistical reasons. Ordered from different warehouses: If you ordered from 2 different warehouses the order will have multiple shipments. If you have checked, there is still something missing. Take photos of what has arrived and email what is missing to our Customer Service via our Contact Us page., including your order number and a copy of the parcel declaration and we will work to resolve your issue promptly.
Please contact our customer service via support@savvystand.com or our Contact Us page to help if we can solve the problem together first. Please contact us before returning the item, as your local post may charge you the delivery fee.
If your item was damaged during shipping, you are eligible for a full refund or we will issue a new product of your choice at our expense. When requesting your refund, please be ready to provide Customer Service with the order number, your name and proof of damage.
If you have any questions please contact us at support@savvystand.com
All inquiries are responded to within 24 hours on business days.